My name is Elke and I was born in Leisnig in Germany.
I'd love to share my personal story with you.
I was diagnosed with an autoimmune disease at the age of 21 years. At the time there was no cure using modern medicine, which is how I began my spiritual and healing journey.
I started learning how to lead a healthier life through nutrition and regular exercise. After five years I felt called to leave everything behind to live my life more fully- so I travelled to Australia!
I started practising yoga and exploring how to balance my system through breathwork, physical exercises and conscious eating, as well as learning other cultures' belief systems about health and life.
It was through my yoga teacher in Australia that I discovered Ayurveda, an ancient system of medicine originating in India.
Learning Ayurveda and Panchakarma
I returned to Germany and started studying Ayurveda in 2006 with my wonderful first teacher Janavallabha Das Juergen Wloka.
I became fascinated by this ancient way of healing passed down through generations. A few years later I went to India to find a Panchakarma centre for my own healing and to study Ayurveda and yoga more deeply.
After travelling throughout India, I met Dr Mini Joy in Kerala, a 5th-generation Ayurveda doctor. She taught me one-to-one and shared a very authentic style of Ayurveda and the secrets of Panchakarma. I feel very blessed to have her in my life to this day.
After returning from India I felt strengthened and purified on all levels. It gave me the confidence to start my own Ayurveda business in 2012 in Ibiza.
Clarity Breathwork in Ibiza
Through years of experiencing the purification process of my clients through breathwork, I felt 'listening' wasn't enough.
After using different styles of breathwork as a tool for my own healing for six years, I became so fascinated by the progress of the healing process that I started studying it in Costa Rica.
I became a certified Clarity Breathwork practitioner in 2017 and started running workshops and doing private sessions inside and outside Ibiza.
Heal yourself, heal the planet
I believe that in these times it is important to gain clarity and strength and to raise our vibration through healing, to ultimately raise the collective human consciousness to heal the planet.
My focus is on providing a safe space for people to experience profound shifts and come into a state of balance on their healing journey- of body mind and spirit.
I hope my story has inspired you and shown that with love, support and the right tools everyone can heal.
Clarity Breathwork sessions are available:
A bespoke private session organised just for you.
Elke will take part in your retreat and run a breathwork session for you.
Elke will come in-person and co-facilitates a breathwork workshop for a group.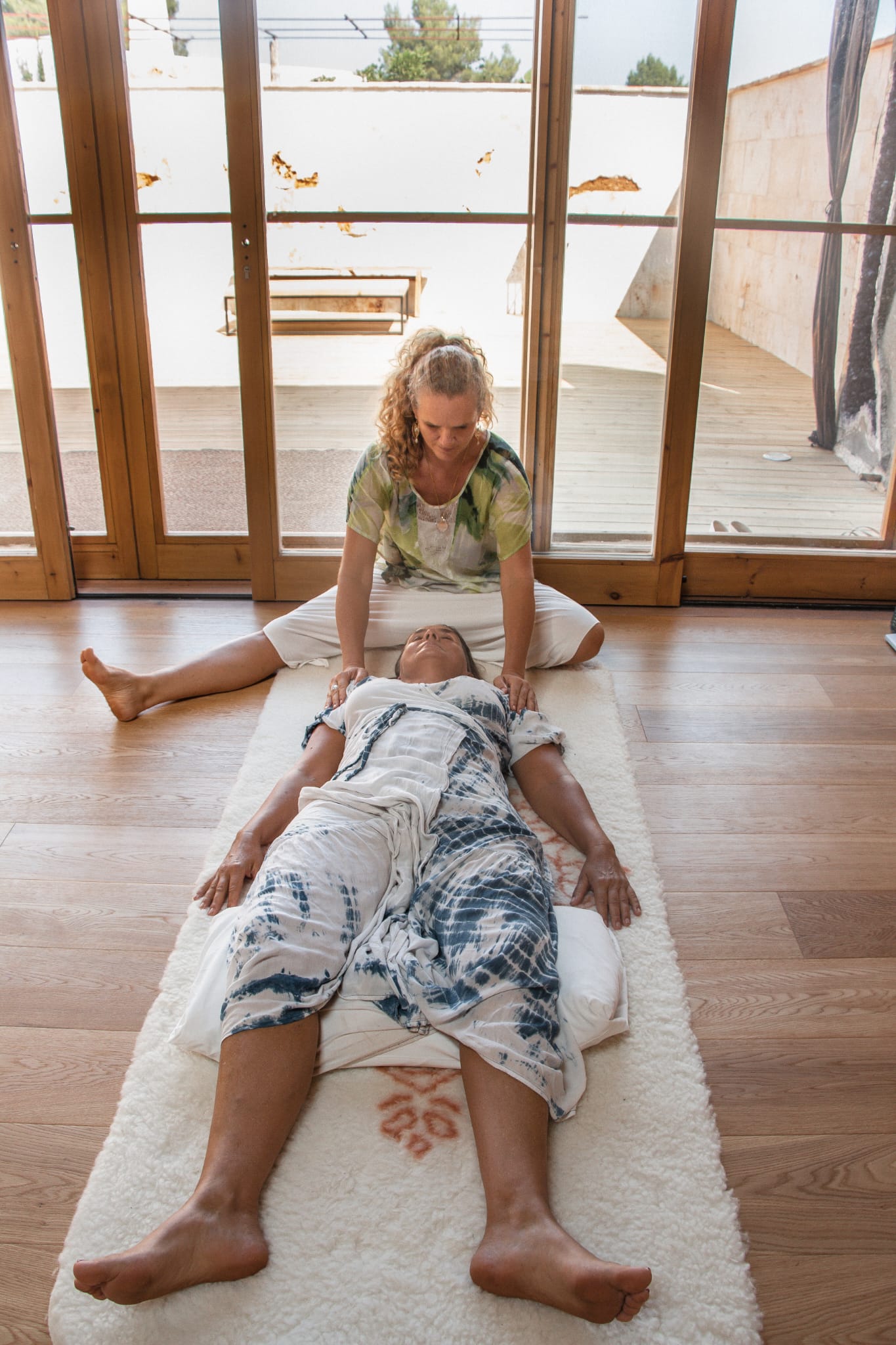 Check out Elke´s current retreats and take part in one of them.
If you are not in Ibiza, Elke can organise an online breathwork session for you.
Feel free to book your session here for your treatment. It would be a privilege to be a part of your healing journey.

I am available for:
You can also contact me directly here:
Email: elkyscior@gmail.com